2513GT
Winch and hydralic tip is standard
Standable mudguards
Welded chassi
Twin axle - low built car transporter. Smart details and durable construction makes this trailer a first-hand choice for example mechanics and racecars. The trailers comes in different lengths and widths. Hydraulic tilt, winch and ramps are standard equipment. Images are for illustrative purposes only and may show optional equipment.
Features and benefits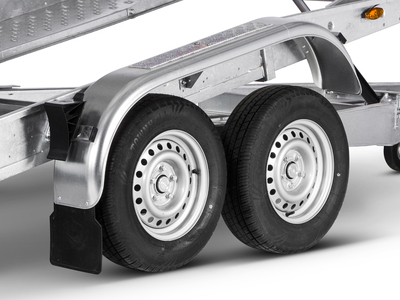 Standable mudguards
Standable mudguards and extra steps for easier access to the machine loaded on the trailer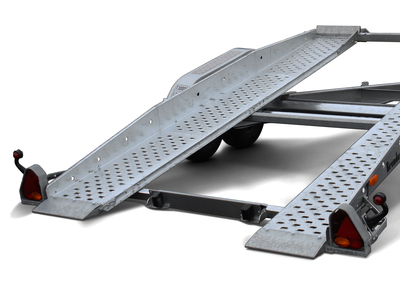 Anti slip ramps
Anti slip ramps for secure loading of your car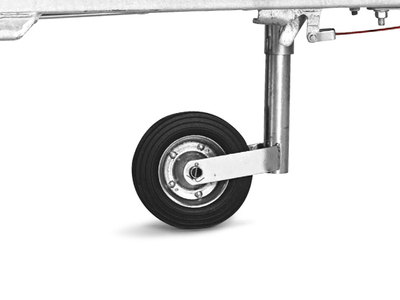 Jockey wheel
Jockey wheel included as standard equipment for easy handling of trailer when not connected to the car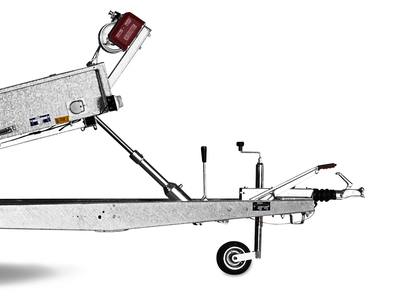 Hydraulic tip
Hydraulic tip as standard equipment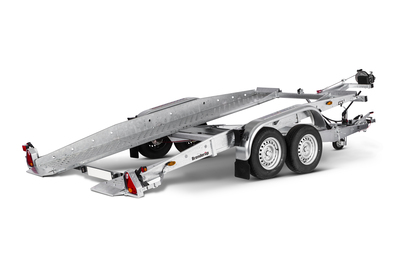 Low loading angle
A low loading angle makes it easier to load and unload cars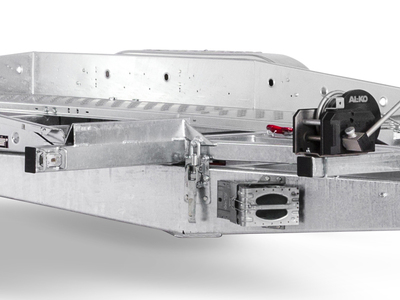 Welded and bolted chassi
A combination of welded parts with the benefits of the bolted parts for easy adjustments.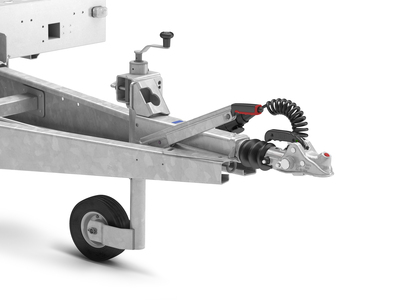 13-pol coil cable
A spiral cable will always try to retract to their shortest length so it will end up suspended in mid air between the trailer and the ground, the design of the cord can have that extra flexibility without putting stress on the wire inside.
Specifications
2513GT
Article number
118846
Gross weight (kg)

?

2500
Load (kg)

?

1970
Unladen weight (kg)
530
Int dimensions (cm)

?

403x194x24
Ext dimensions (cm)

?

606x244x85
Loading height (mm)
470
Type of sidepanel
Steel
Foldable back panel
No
Foldable front panel
No
Foldable side panels
No
Tip
Yes
Type of tip
Hydraul-manual
Tip-protection
No
Loading angle (°)
12
Winch
Manual
Brakes
Yes
Number of axels
2
Tyre dimension
195/70Rx14
No of wheelbolts
5
Rim type
Steel
Mudguards
Standable
Coupling
Steel sheet
Plug connection type

?

Spiral
Adaptercable
13
Jockey wheel
Yes